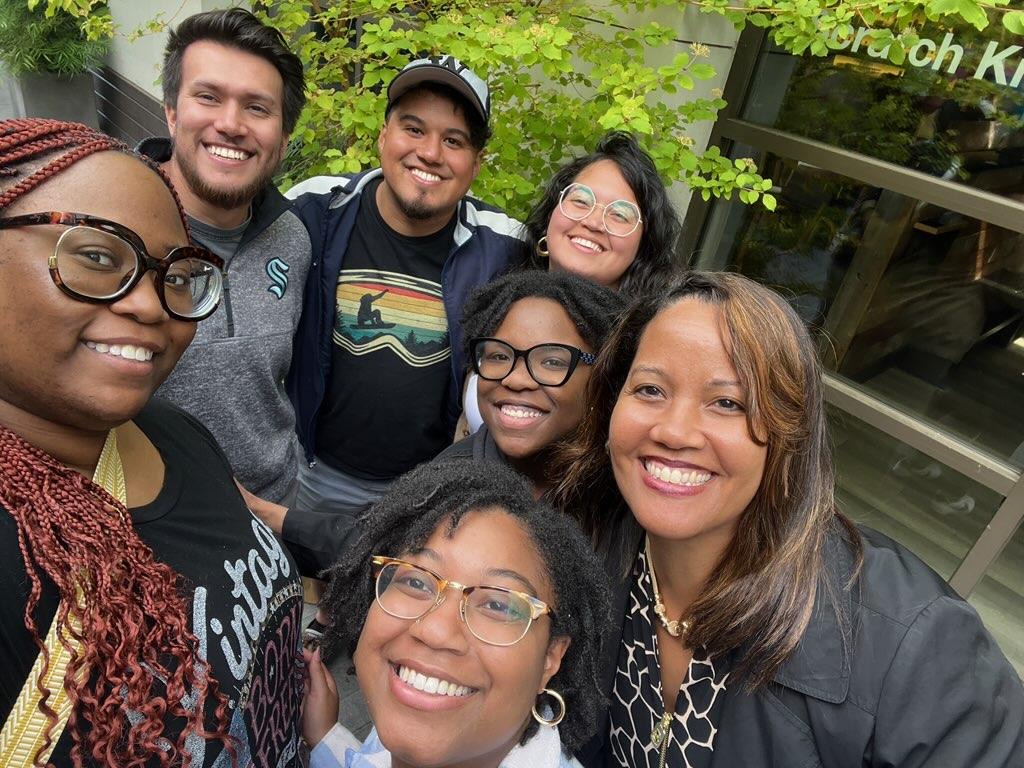 To uncover the next generation of leaders and researchers, academic departments need promising students of all races, backgrounds, statuses and cultures.
By attracting Black, Latinx, Native American and Pacific Islander* graduate students, we enhance the UW experience for all students and prepare them for understanding various racial and cultural lenses within a diverse and global society. If we provide supportive environments and ways for Black, Latinx, Native American and Pacific Islander graduate students to connect with faculty, students and resources across campus, they will be more likely to remain and thrive at the UW and beyond.
That welcoming environment and sense of belonging often begins with departmental recruitment efforts and offerings as well as campus climate.
This Recruitment and Retention guide is maintained by GSEE: Office of Graduate Student Equity & Excellence. You may contact GSEE with questions or for more information.
---
Recruitment and Retention
---
*Federally recognized underrepresented minority populations (Black/African American, American Indian/Alaska Native/Indigenous, Native Hawaiian/Pacific Islander and Latino/Hispanic). GSEE also serves Filipino and Southeast Asian student populations.